CeMAT ASIA 2011
2017-10-24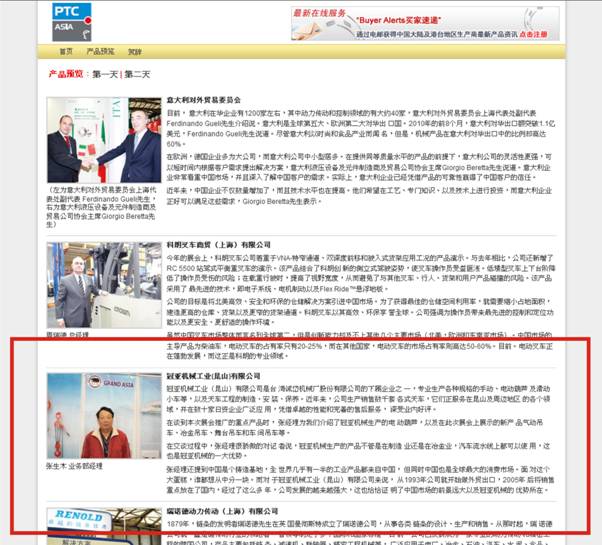 Grand Asia Machinery Industry (Kunshan) Co., Ltd. is one of branches of Cheng Day Group. It manufactures various of manual hoists, electric hoists, trolleys, and specific cranes, included installation and maintenance. In recent years, thousands of sets of various types of cranes, they are serving each domain in Kunshan and surrounding area, and in the extensive application of several Japanese enterprises, rely on the after-sale services of outstanding performance and earn good reputation.

While mentioning main products that this exhibition promotes, manager Zhang has introduced the electronic chain hoist to us, and air hoist, wire rope hoist, concert hoist, etc. In the course of talking, it is said to the reporter that manager Zhang is very proud of their products, not only for manufacturing industry, metallurgy industry, but also for automobile production lines. It's the great strength in the market. Manager Zhang still mentions China is a manufacturing base of operation, whole world half industrial products come from China almost, but at the same time China is the biggest consumer market in the world as well. In the face of this big cake, everyone wants to divide one from it.

For Grand Asia comes to say, the company began to do the export business since 1993, would sell and focus on domestic after 2005, through so many years, company development more and more strong. This proves prospect of China market with good Grand Asia's position.