10(4Fall)
Limit switches hold load chain from running out.
Optional emergency stop features available.
Advanced phase error relay keeps motor motionless at incorrect power connection.
Optional electronic overload protection available.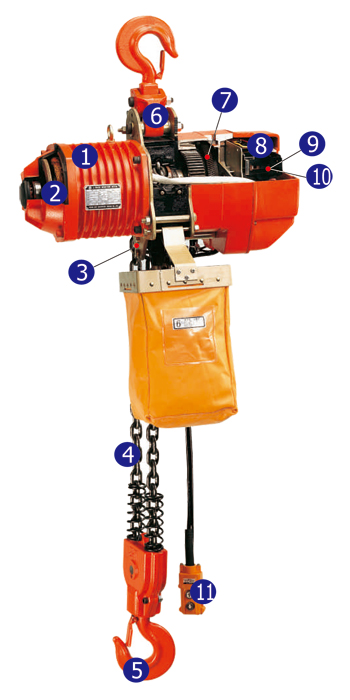 1. Motor Housing
Aluminum alloy casting, features rigid structure and light weight.
Motor framed with radiant cooling fins, permits 40% (dual speed 40/20%, YSF-series 15%) duty cycle.
2. Motor Brake
"Electro-Magnetic Brake Controller" -a unique design in its field, R.O.C.Patent No.27417 features simultaneous braking upon release of P.B. even under full load.
3. Limit Switch
Fitted at both top and botton ends, shuts off power automatically to prevent load chain from running out.
4. Load Chain
Grade 80 case hardened alloy steel chain.
5. Hook
Hot forged high tensile steel, rigid and durable, 360°swivel, fitting with safety latch to assure safe lifting.
6. Hoist Bracket
Double high-tensile alloy steel plate bracket, features rugged and durable construction.
7. Mechanical Brake
Advanced design, assures secure braking even under overload. In conjunction with motor brake, features "DOUBLE BRAKE SYSTEM" for safety and durability in hoist operation.
8. Transformer
Power to pendant control reduced to 24V or 48V for safer operation.
9. Magnetic Contactor
High performance non-fuse circuit breakers allow frequent trouble cycling with free operation.
10.Phase Error Relay
A specially designed electric board prevents motor from running at it reverse phased.
11.Push Button Pendant
Offers light and durable switching controls.
Load Chain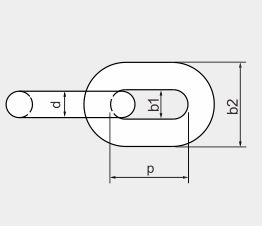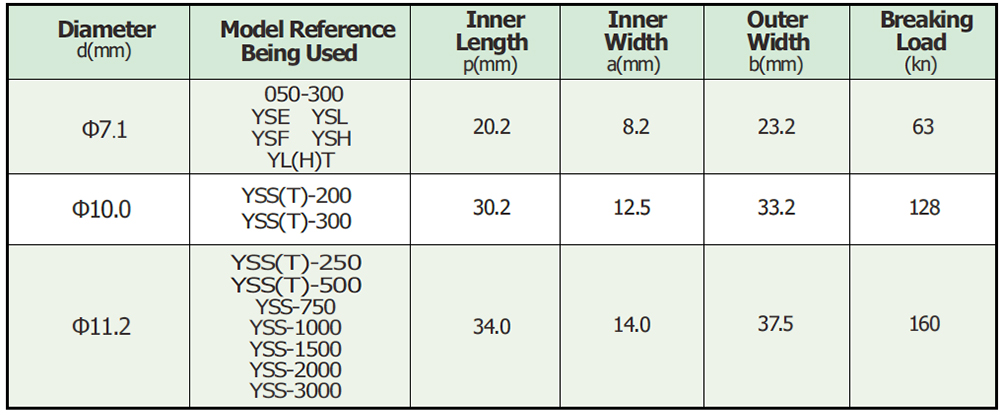 Hook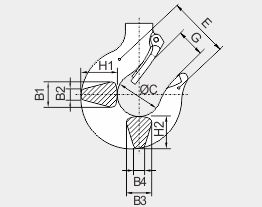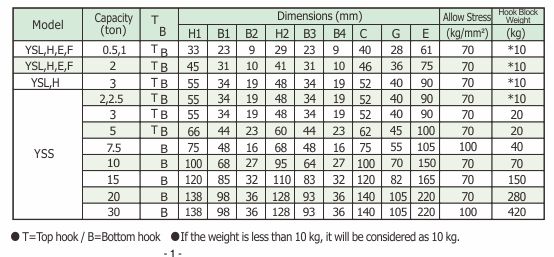 Models Available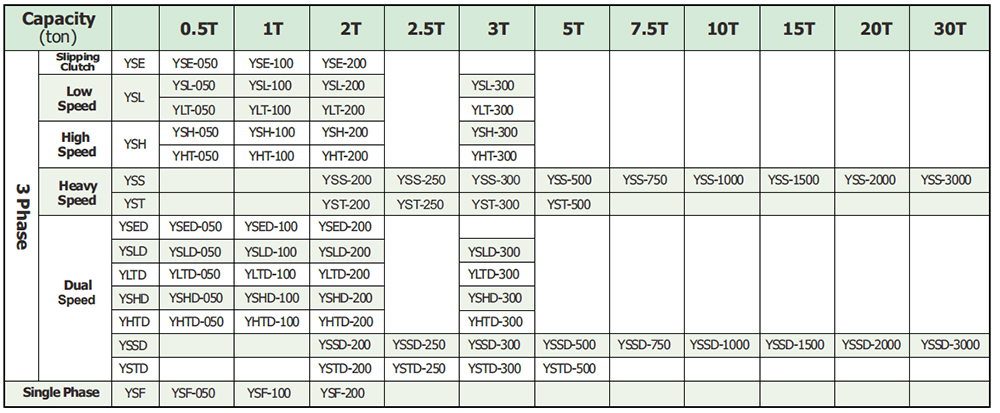 Chain Bucket No. Selection Table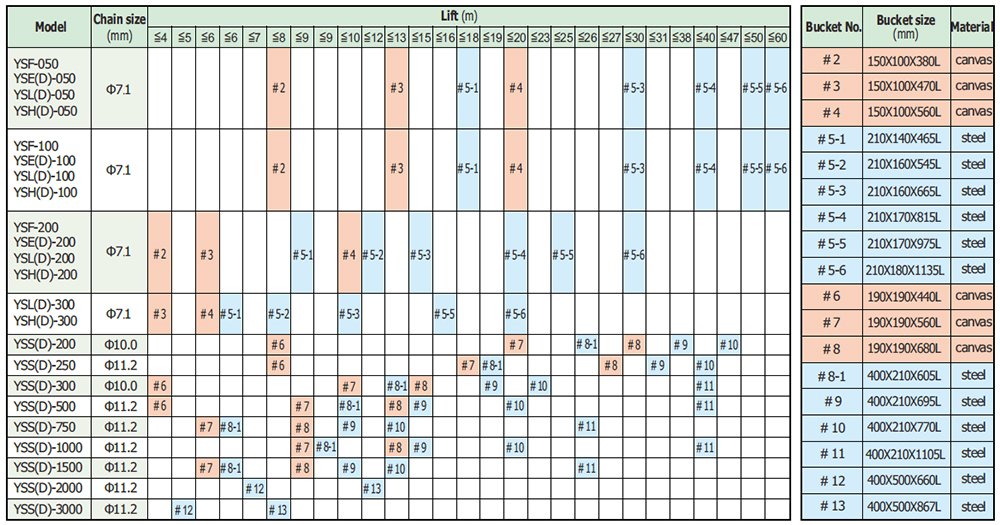 ※There are 2 chain bucket with hoist above 10 tons.
Power Supply :
Electric Chain Hoists are available in all standard voltages of three Phase power, from 220V to. 600V;as well as 115V or 230V of single Phase. Three Phase hoists are re-connectable.
Lifting Height :
Standard lifting height: 3 Meters / 6 Meters.
Optional height available upon request (may be charged extra according to load chain length).
The balance trolley is available for lift height over 6M or steel chain bucket. (Optional)
Lifting Speed :
Please refer to each detailed specification.
Standard Accessories
Chain container ....................1pc
Power cord .....................3M
Push button pendant (3M) ....................1pc
Push Button Pendant :
2-button type: up and down.
4-button type: up and down; left and right (trolley).
6-button type: up and down; left and right; forward and reverse ( end carrier ).
Plus standard emergency stop. (Optional)